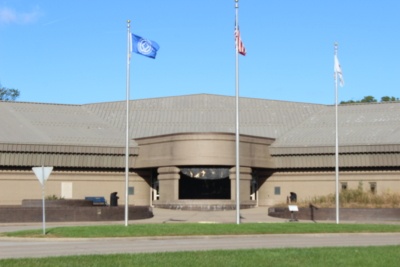 The lineup of approved projects at the site is moving forward, despite repeated delays. Several projects were approved to take place in recent years but the pandemic and the resulting budget crises within our State Agencies, production constraints, and inflation have impacted the planning and bidding processes in complex ways. These factors have impacted our projects as well as other capital projects in our region. This is why the mechanical project, which was approved in 2019, (replacement of HVAC, lighting, security, and fire safety systems) has not been completed in 2023 as it was forecast.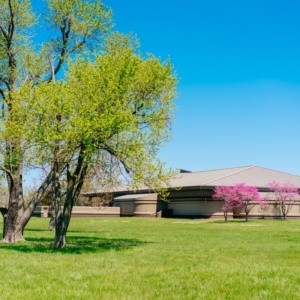 This project went out for bid September 2021 by the Capital Development Board, but a viable bid was not obtained. As a result, changes were made to the contract.  After all the necessary reviews, modifications, and approvals by multiple stakeholders, bid documents were distributed again with a second bid opening in May 2023. Unfortunately, at this time there was only one bid, and it was almost 300% of the proposed budget. After learning that the lack of Vendor pool was largely due to the risk associated with protecting the artifacts in the Gallery, we have returned all loans to their respective owners to relieve the burden of artifact curation on potential bidders.
Currently, the project is being modified for a 3rd time, and we hope it will be bid out again by the end of the year. The roof project has been completed on schedule. We are also in the process of putting out for bid a new vault toilet which will be installed near the Monks Mound parking lot and should be completed by the end of the year. We have contracted to have the entire public space inside the IC repainted in October of 2023. Plans are in process to convert our technology over to Voice Over IP and add security cameras throughout the building. This project has a target of completion by the end of 2024. In addition to these projects, the demolition of Grandpa's Warehouse has been moved up the project list by IDNR engineering and we should see this demolition take place within the next 2 years. I understand the frustration with our world-class Interpretive Center being closed far beyond our projected date, however, there are many factors involved with these large-scale projects and many are beyond our control. I ask for your patience and continued support as we do our best to make necessary improvements to our facility as expeditiously as possible.
https://cahokiamounds.org/wpress/wp-content/uploads/2023/09/CMMS-LOGO-Facebook-Event-Cover.jpg
1080
1920
Justin Smock
https://cahokiamounds.org/wpress/wp-content/uploads/2015/06/museum-society-logo-e1539985156282-180x180.png
Justin Smock
2023-09-26 11:00:38
2023-09-26 11:00:38
Upcoming Projects at the Interpretive Center - Lori Belknap, Site Superintendent