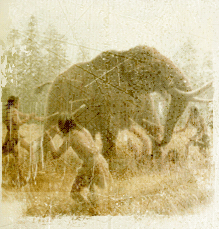 Cahokia Mounds State Historic Site is located:
30 Ramey Street
Collinsville, IL 62234
tel: 618-346-5160


This Calendar of Events represents activities scheduled as of this date but it is continually being updated with additional events, programs and workshops.
There is no admission fee, although a donation of $7 for adults, $5 for seniors, $2 for children, and $15 for families is suggested. Our events and programs are free, unless otherwise noted. Workshops and classes require pre-registration and fees paid to the instructors. For more information, call 618-346-5160.
September 2014
September 1
Open: Labor Day
September 8
Closed
Cahokia Mounds State Historic Site will be closed on Mondays and Tuesdays starting September 8th.
September 13
Missouri Atlatl Association
Annual competition and demonstration of this ancient spearthrowing device. Visitors may observe. 9:00 am - 4:00 pm.
September 13-14
American Indian Education Days
Displays on crafts, clothing, explanation of customs, culture and beliefs. 10:00 am - 4:00 pm. Free.
September 18
Cahokia Archaeological Society Meeting
Come at 6:30 pm to help wash artifacts. Program and meeting, 7:30 pm.
September 21
Fall Equinox Sunrise Observance
Meet at the reconstructed Woodhenge. Arrive by 6:30 am. to hear an explanation of the discovery, form and function of this ancient post circle monument used as a calendar by the Mississippians. No ceremonies will be conducted. Free.
September 27
Fall Nature/ Culture Hike
3 mile hike through various ecozones with an archaeologist and a naturalist. Bring water and insect repellent and dress for the weather. 9:30 am - 1:00 pm. Cancelled in case of rain. Free.
September 28
Artifact Identification Day
Archaeologist identify Indian artifacts for the public as to culture, time period, material and function. No monetary appraisals will be given. 12:00 pm - 4:00 pm. Free.