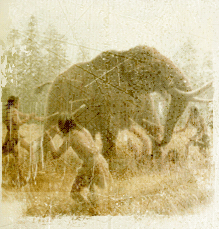 Cahokia Mounds State Historic Site is located:
30 Ramey Street
Collinsville, IL 62234
tel: 618-346-5160


This Calendar of Events represents activities scheduled as of this date but it is continually being updated with additional events, programs and workshops.
There is no admission fee, although a donation of $7 for adults, $5 for seniors, $2 for children, and $15 for families is suggested. Our events and programs are free, unless otherwise noted. Workshops and classes require pre-registration and fees paid to the instructors. For more information, call 618-346-5160.
December 2014
December 1
Closed
Cahokia Mounds State Historic Site will be closed on Mondays and Tuesdays starting September 8th.
December 18
Cahokia Archaeological Society Meeting
Holiday potluck dinner and gift exchange. 7:00 pm.
December 21
Winter Solstice Sunrise Observance
Meet at the reconstructed Woodhenge. Arrive by 7:00 am. to hear an explanation of the discovery, form and function of this ancient post circle monument used as a calendar by the Mississippians. No ceremonies will be conducted. Free.