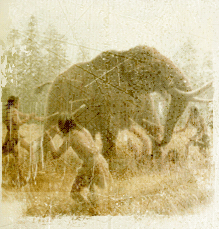 Cahokia Mounds State Historic Site is located:
30 Ramey Street
Collinsville, IL 62234
tel: 618-346-5160


This Calendar of Events represents activities scheduled as of this date but it is continually being updated with additional events, programs and workshops.
There is no admission fee, although a donation of $7 for adults, $5 for seniors, $2 for children, and $15 for families is suggested. Our events and programs are free, unless otherwise noted. Workshops and classes require pre-registration and fees paid to the instructors. For more information, call 618-346-5160.
August 2015
August 1
Archaeology Day
Ancient craft demonstrations, tours of excavations, artifact washing, screening of soils from dig, Indian games, spear throwing, archaeological methods, food & refreshments, and more. 10:00 am - 4:00 pm. Free.
August 3
Closed
Cahokia Mounds State Historic Site will be closed on Mondays and Tuesdays starting September 8th.
August 20
Cahokia Archaeological Society Meeting
Come at 6:30 pm to help wash artifacts. Program and meeting, 7:30 pm.