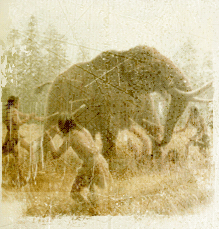 Cahokia Mounds State Historic Site is located:
30 Ramey Street
Collinsville, IL 62234
tel: 618-346-5160


This Calendar of Events represents activities scheduled as of this date but it is continually being updated with additional events, programs and workshops.
There is no admission fee, although a donation of $7 for adults, $5 for seniors, $2 for children, and $15 for families is suggested. Our events and programs are free, unless otherwise noted. Workshops and classes require pre-registration and fees paid to the instructors. For more information, call 618-346-5160.
July 2014
July 4
Open: Independence Day
July 11
Preview Party: Contemporary Indian Art Show
Judging and awarding of prizes to the artists participating in the Contemporary Indian Art Show, hors d'oeuvres and refreshments. 6:30 - 9:00 pm. Reservations required, call 618-344-7316. Fee:$$.
July 13
19th Annual Contemporary Indian Art Show
On Saturday and Sunday, over 25 American Indian artists will display and sell their works of fine art, sculpture, jewelry, beadwork, pottery, etc. 9:00 am - 5:00 pm. Free.
July 17
Cahokia Archaeological Society Meeting
Come at 6:30 pm to help wash artifacts. Program and meeting, 7:30 pm.
July 26
Mississippian Conference
The Mississippian Conference focuses on recent research at Mississippian sites in the Midwest. 8:30 am - 4:00 pm. Fee: $5.
July 27
Adult Flintknapping Class
A adult flintknapping class will be taught by Larry Kinsella from 12:00 pm - 4:00 pm. All safety equipment, flint, and instructions will be provided. Students may bring their own tools, if they wish. All participants are asked to wear long pants to prevent leg injury. Maximum class size 25. Preregistration required. Fee: $30, $5 off for Students (with valid ID) and CMMS members. For more information, call 618-346-5160.