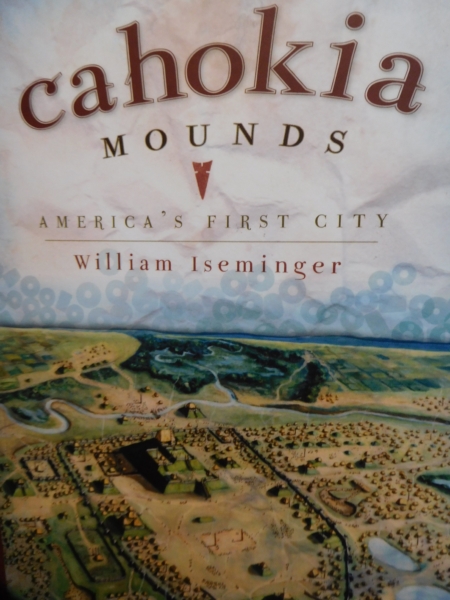 Cahokia Mounds America's First City
Paperback book on the area called Cahokia Mounds – America's First City.  A fertile tract of Mississippi River flood plain known today as the "American Bottom."  William Iseminger's work at the site has given him nearly four decades of practice in Cahokia Conversation 101, and he tells the story of the place and its ancients culture (as well as its place in contemporary culture) with the clarity and confidence of a native speaker.
Product Description
About one thousand years ago, a phenomenon occurred and is now called Cahokia Mounds.